On 18 June 2007, the Human Rights Council adopted resolution 5/1 entitled "Institution-Building of the United Nations Human Rights Council" by which a new complaint procedure was established to address consistent patterns of gross and reliably attested violations of all human rights and all fundamental freedoms occurring in any part of the world and under any circumstances.
The complaint procedure addresses communications submitted by individuals, groups, or non-governmental organizations that claim to be victims of human rights violations or that have direct, reliable knowledge of such violations.
Like the former 1503 procedure, it is confidential, with a view to enhance cooperation with the State concerned. The new complaint procedure has been improved, where necessary, to ensure that the procedure be impartial, objective, efficient, victims-oriented and conducted in a timely manner.
History of situations considered since the establishment of the complaint procedure
How does the complaint procedure work?
Pursuant to paragraph 94 of resolution 5/1, the Chairperson of the Working Group on Communications, together with the Secretariat, undertake an initial screening of communications based on the admissibility criteria set in paragraphs 85 to 88 of resolution 5/1. Manifestly ill-founded and anonymous communications are screened out. Communications not rejected in the initial screening are transmitted to the State concerned to obtain its views on the allegations of violations. Both the author of a communication and the State concerned are informed of the proceedings at each stage.
Two distinct working groups - the Working Group on Communications and the Working Group on Situations – are responsible, respectively, for examining written communications and bringing consistent patterns of gross and reliably attested violations of human rights and fundamental freedoms to the attention of the Council. (Click in the "in this section" for more information on both Working Groups and the closed meetings of the Council).
What are the criteria for a communication to be accepted for examination?
A communication related to a violation of human rights and fundamental freedoms is admissible, provided that:

It is not manifestly politically motivated and its object is consistent with the Charter of the United Nations, the Universal Declaration of Human Rights and other applicable instruments in the field of human rights law;
It gives a factual description of the alleged violations, including the rights which are alleged to be violated;
Its language is not abusive. However, such a communication may be considered if it meets the other criteria for admissibility after deletion of the abusive language;
It is submitted by a person or a group of persons claiming to be the victims of violations of human rights and fundamental freedoms, or by any person or group of persons, including non‑governmental organizations, acting in good faith in accordance with the principles of human rights, not resorting to politically motivated stands contrary to the provisions of the Charter of the United Nations and claiming to have direct and reliable knowledge of the violations concerned. Nonetheless, reliably attested communications shall not be inadmissible solely because the knowledge of the individual authors is second-hand, provided that they are accompanied by clear evidence;
It is not exclusively based on reports disseminated by mass media;
It does not refer to a case that appears to reveal a consistent pattern of gross and reliably attested violations of human rights already being dealt with by a special procedure, a treaty body or other United Nations or similar regional complaints procedure in the field of human rights;
Domestic remedies have been exhausted, unless it appears that such remedies would be ineffective or unreasonably prolonged.

National human rights institutions, established and operating under the Principles Relating to the Status of National Institutions (the Paris Principles), in particular in regard to quasi-judicial competence, may serve as effective means of addressing individual human rights violations.
How to submit communications?
Please fill out the complaint procedure form if you consider that your communication meets the abovementioned criteria.
Where to send communications?
Communications intended for handling under the Human Rights Council complaint procedure may be addressed to:
Complaint Procedure Unit
Human Rights Council Branch
Office of the United Nations High Commissioner for Human Rights
United Nations Office at Geneva
CH-1211 Geneva 10, Switzerland
Fax: (41 22) 917 90 11
E-mail: CP@ohchr.org

According to the ICCPR the Goolsbee family suffered multifarious Civil and Human Rights Violations at many levels as a direct result of their father's False Arrest and Wrongful imprisonment.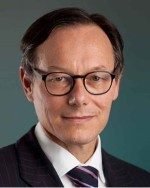 Robert Kee Esq. Director of the Office of Human Rights Proceedings (As of August 2015.
Goolsbee has taken the New Zealand Government to task in both The High Courts of New Zealand and through the Office of Human Rights Proceedings and is presently prosecuting some (not all) government agents, Crown Law agents, Queen's Counsels (Judges), Cabinet Ministers (members of Prime Minister John Key's cabinet), and various senior staff and Managers within the Department of Corrections.
Pictured at left here is Robert Kee Esq. Director of the Office of Human Rights Proceedings New Zealand (As of August 2015).
The Office of Human Rights Proceedings New Zealand has assisted Henry Alfred Goolsbee to process some (not all) of his claims against some (not all) of the individuals responsible for the violations. The Office of Human Rights Proceedings of New Zealand and Human Rights Commissioner are well-trained to avoid attempts at initiating any serious and genuine attempts to bring higher-placed Ministers to account for the more serious violations: especially where the Goolsbee children suffered both Civil and Human Rights violations. The people of New Zealand are well-acquainted with this fact, as literally thousands of complaints lodged with the Office of the Ombudsman, Human Rights Commissioner and Health and Disability Commissioner remain unresolved to date, and continue to be ignored.
The procedure that Goolsbee is following and the rules of engagement are listed on another page of this website. You can view them here.
International Covenant on Civil and Political Rights (<~~ PDF download available)



Adopted and opened for signature, ratification and accession by General Assembly resolution 2200A (XXI) of 16 December 1966, entry into force 23 March 1976, in accordance with Article 49
PREAMBLE

The States Parties to the present Covenant,
Considering that, in accordance with the principles proclaimed in the Charter of the United Nations, recognition of the inherent dignity and of the equal and inalienable rights of all members of the human family is the foundation of freedom, justice and peace in the world,
Recognizing that these rights derive from the inherent dignity of the human person,
Recognizing that, in accordance with the Universal Declaration of Human Rights, the ideal of free human beings enjoying civil and political freedom and freedom from fear and want can only be achieved if conditions are created whereby everyone may enjoy his civil and political rights, as well as his economic, social and cultural rights,
Considering the obligation of States under the Charter of the United Nations to promote universal respect for, and observance of, human rights and freedoms,
Realizing that the individual, having duties to other individuals and to the community to which he belongs, is under a responsibility to strive for the promotion and observance of the rights recognized in the present Covenant,
Agree upon the following articles: